Clear Aligners in Noblesville, IN
When your teeth are straight and even, it's easier to practice good oral hygiene, look your best, and feel confident. If you weren't born with a perfect smile, you might think that achieving the smile of your dreams is out of the question. This simply isn't true. At
Serenity Creek Dental Care
, our friendly team can help you improve the health and appearance of your crooked, uneven, or misaligned teeth quickly and easily with clear aligners. Here's what you need to know about how clear aligners could benefit you before scheduling your consultation with Dr. Kelly.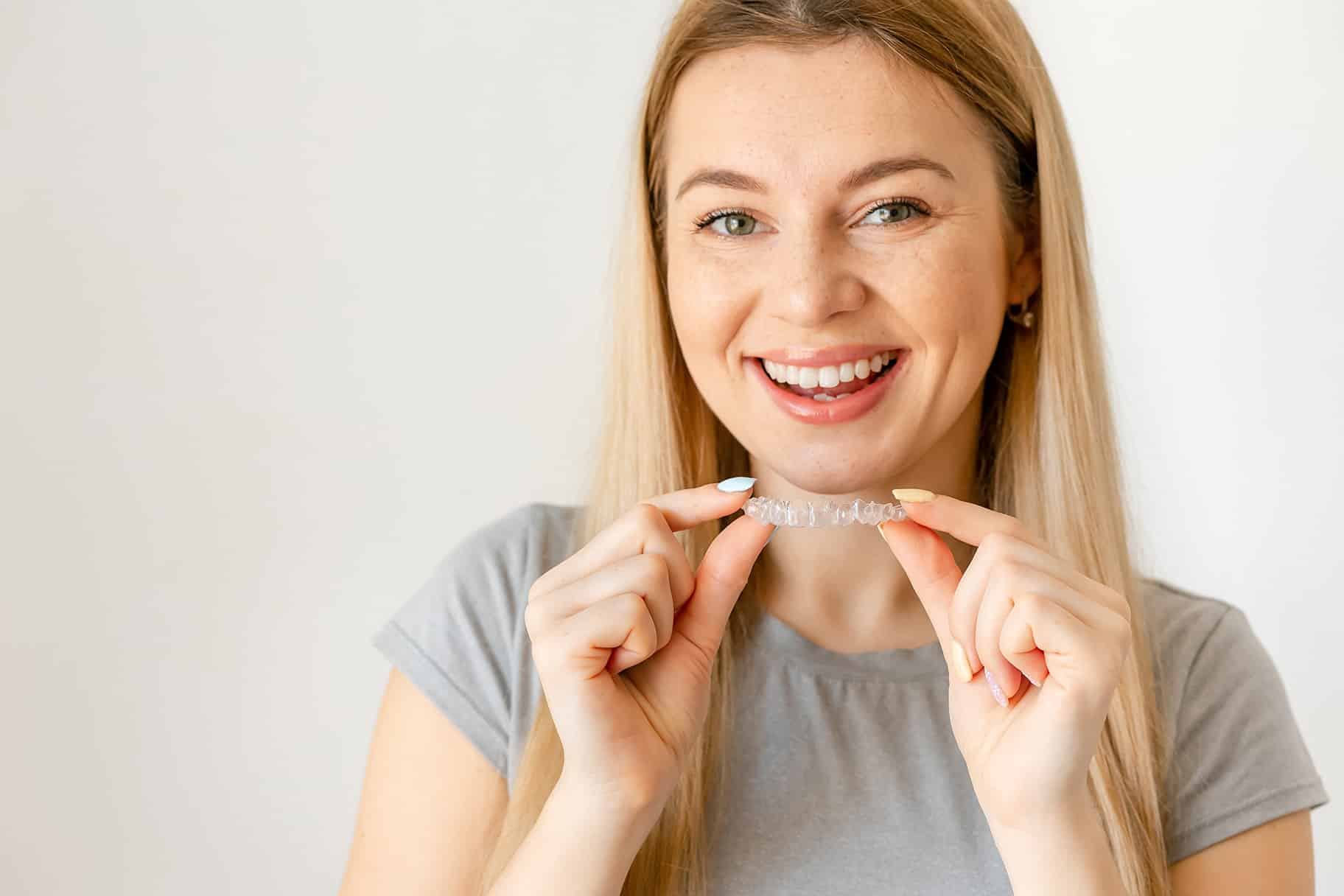 What Are Clear Aligners?
As a cosmetic dental service, clear aligners are custom-made from BPA-free plastic to fit securely over your teeth. You wear them for 2-3 weeks before switching them out for another pair, gradually moving your teeth into the desired position over time. While clear aligners are removable, they need to be worn at least 22 hours a day for them to work properly. In most cases, clear aligner treatments are as effective at resolving common orthodontic problems as traditional braces. Some of the many benefits that clear aligners can provide include being:
Discreet:

No one will know you're wearing them because they're virtually invisible.

Convenient:

They can be removed to eat, drink, and brush your teeth

Comfortable:

You won't have to worry about them shifting or falling out

Effective: They can address most orthodontic issues
Find Your Smile at Serenity Creek
Exceptional dental care at every visit
Who Should Get Clear Aligners?
Clear aligner braces are a wonderful orthodontic option for many individuals interested in improving their smiles, but they certainly aren't for everyone.
Before committing to clear aligners, it's important to know what comes with this intervention. Clear aligners can address many dental problems, such as overcrowding, gapped teeth, misaligned jaws, and crooked teeth, but they may not be the best option for particularly complicated conditions. Most people who wear clear aligners can expect their treatment plan to last from 12-18 months.
Because they're removable, it can be tempting to take your clear aligners out of your mouth, but doing so may impact the length of your treatment plan. For this reason, clear aligners usually aren't the best option for children or adolescents who aren't responsible enough to wear them for at least 22 hours per day.
What Kind of Invisible Aligners Are Available at Serenity Creek Dental Care?
With so many clear aligner treatment options on the market, it can be confusing to know which ones to choose. While at-home clear aligners may seem convenient and cost-effective, undergoing orthodontic treatment at the dentist is the best way to ensure that you achieve the results you have in mind as quickly and safely as possible. At Serenity Creek Dental Care, we're proud to use SureSmile and Invisalign as clear aligner options. Known for their quality and effectiveness, both can help you enhance the health and appearance of your smile.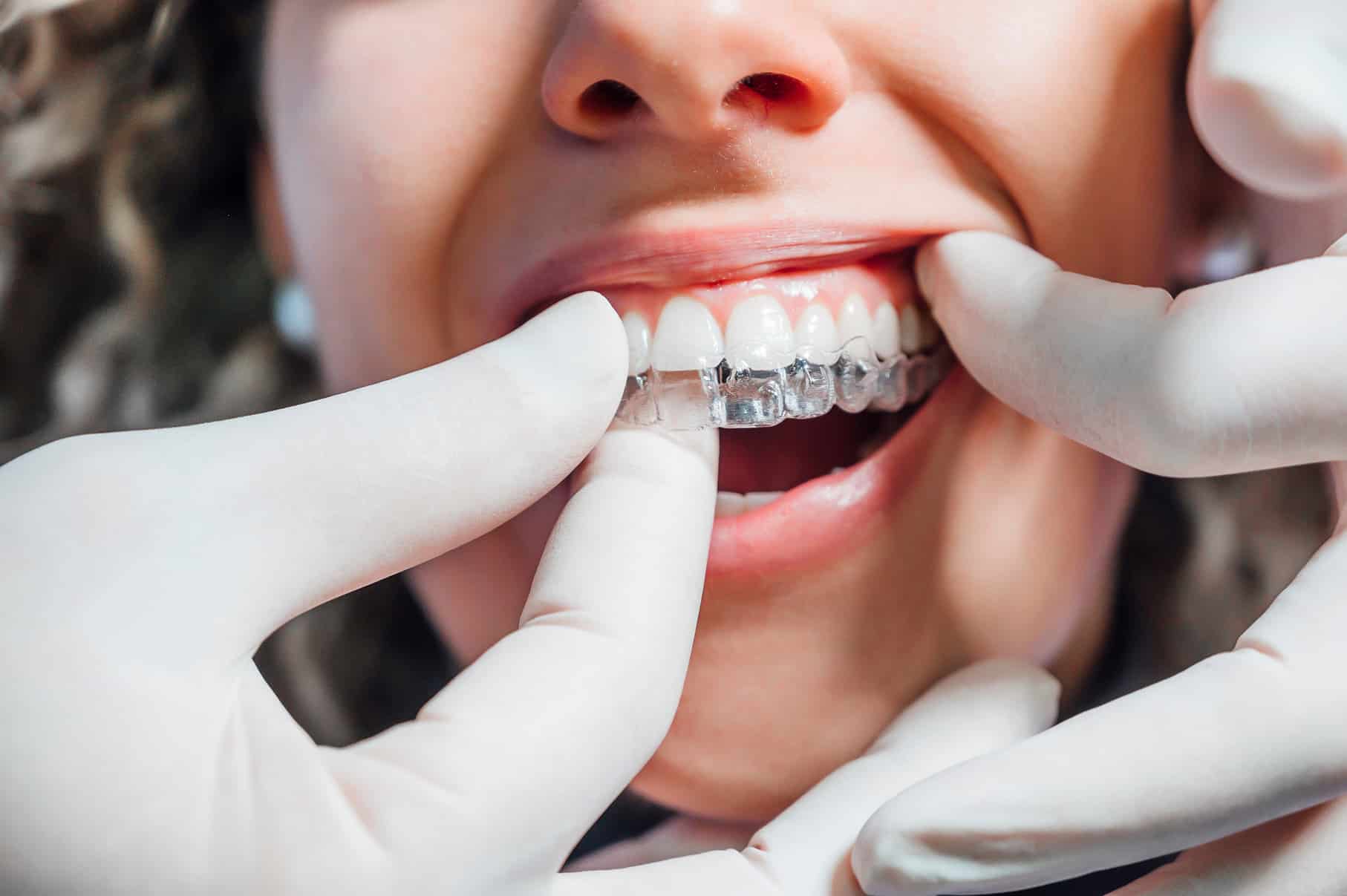 Serenity Creek Dental Care: The Best Choice for Clear Aligners in Noblesville, IN
If your crooked teeth negatively impact your oral health, appearance, or confidence, Dr. Kelly and her experienced team are here to help. With clear aligners, you can improve your smile without making any major changes to your lifestyle and without anyone knowing you're undergoing orthodontic treatment. At Serenity Creek Dental Care, we strive to offer outstanding service in a relaxing setting to children and adults alike. To learn more about how clear aligners could improve oral health and quality of life, contact us today to schedule your initial consultation. We look forward to helping you take the first step to a beautiful, healthy smile.