Same Day Dental Crowns in Noblesville, IN
When your teeth become damaged, weak, or worn, seeing a dentist as quickly as possible is essential. Minor dental problems can quickly progress into major ones when left untreated. Fortunately, restoring the well-being of a damaged tooth couldn't be easier thanks to same-day dental crowns. At Serenity Creek Dental Care, you can walk out of our Noblesville, IN, dental office with a healthy, beautiful smile in just 2-3 hours. Here's what you need to know about same-day crowns before scheduling your consultation with Dr. Kelly.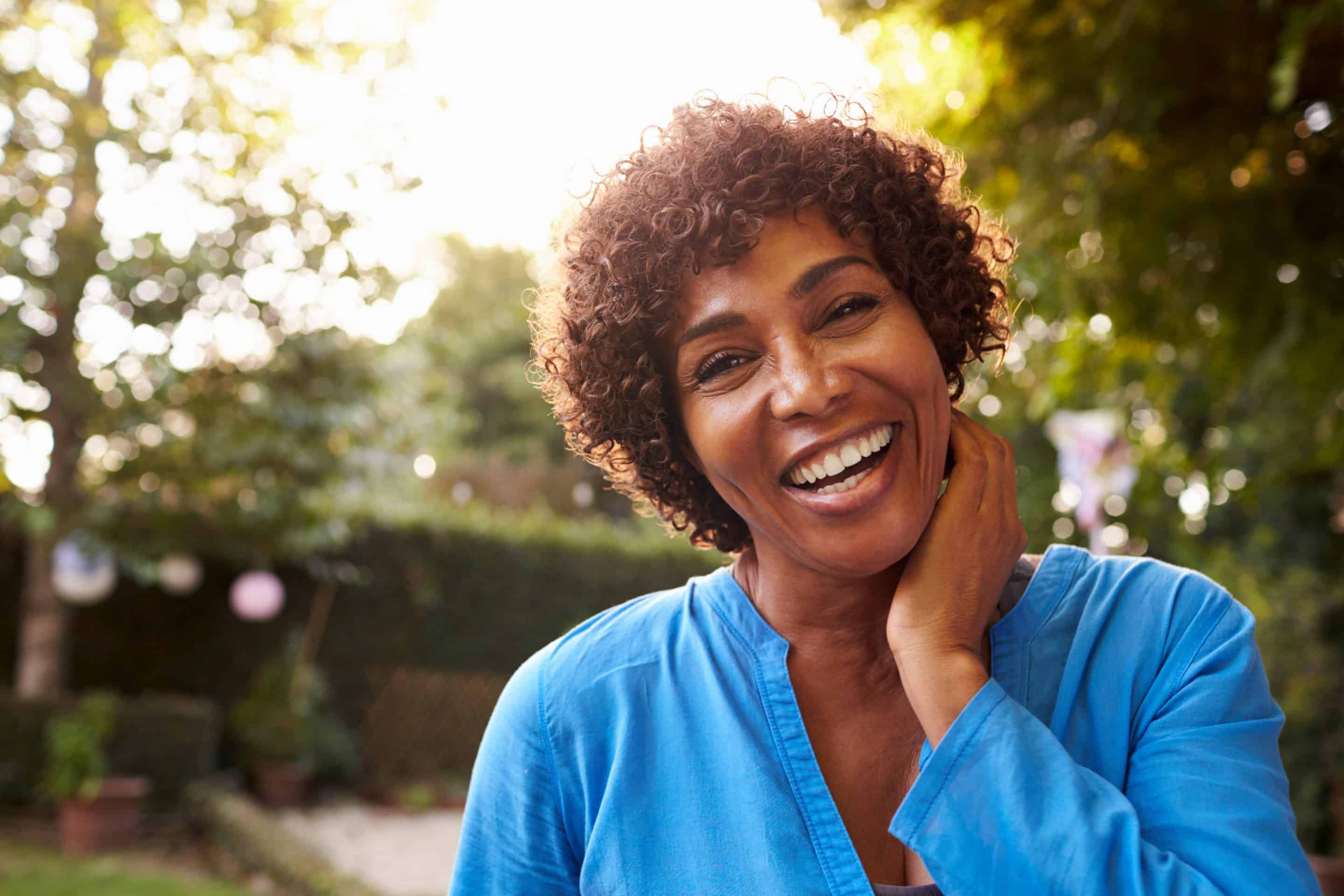 What Are Dental Crowns?
Dental crowns are coverings used to improve the function, appearance, and overall health of damaged teeth. 
What Kinds Of Conditions Are Treated With Crowns?
Dental crowns are among the most common dental restorations that can address many oral health problems. Some conditions that can be treated with crowns include:
Cover a tooth with a large filling or root canal

Protect a weak, worn down, or cracked tooth

Enhance the appearance of a discolored or misshapen tooth
Find Your Smile at Serenity Creek
Exceptional dental care at every visit
What are Same-Day Dental Crowns?
Same-day crowns are made with our Planmeca scanner and mill. The Planmeca system creates a virtual model of the mouth and teeth, then designs the dental crown in one visit. With a same-day crown, your appointment may be a little longer, but you won't have to wear a temporary crown or return for a second visit two weeks later. Here's what you can expect to take place during your same-day crown appointment at Serenity Creek Dental Care:
We will examine whether you need a crown and if a

same-day crown

is a good option.

If you're a good candidate, we'll review the cost estimate before proceeding with treatment.

Then, we'll numb your mouth, prepare your tooth for the crown by removing the decay from the tooth, and build back any tooth structure needed to retain the crown.

Once the tooth has been prepped, we'll scan your teeth and digitally design your crown.

When we're happy with the design of the crown, we'll mill the crown out of a block (that our patients can watch while it is being made!). We'll place the crown in your mouth, ensure it fits well, and then finish it. 
Difference Between Same-Day and Traditional Crowns
Same-day dental crowns and traditional crowns are essentially the same. They produce the same product and result and have the same longevity. The only difference is that same-day crowns require one dental visit, and traditional crowns can take up to 3 weeks to create. Same-day crowns are made in-house with design software and a milling unit.
Do Same-Day Crowns Hurt?
The procedure itself should not be uncomfortable. We numb you so that you are not in pain during the procedure. Afterward, there can be some soreness of the gum tissue surrounding the tooth, and temperature sensitivity can last anywhere from 4-8 weeks afterward.
Caring for a Same-Day Dental Crown
Caring for your same-day crown is as easy as caring for your natural smile. Brushing and flossing your teeth daily, visiting the dentist twice a year, and not biting down on anything hard is the best way to keep your crown in great shape. Dental crowns can last anywhere from 5-20 years or more. The large range in length depends on the patient's cavity risk, oral hygiene routine, diet, and habits (such as clenching/grinding teeth, ice chewing, etc.).
Dental Crown Cost
The cost of your same-day dental crown will depend on your dental insurance plan. To learn more about what your dental insurance covers, please contact our office.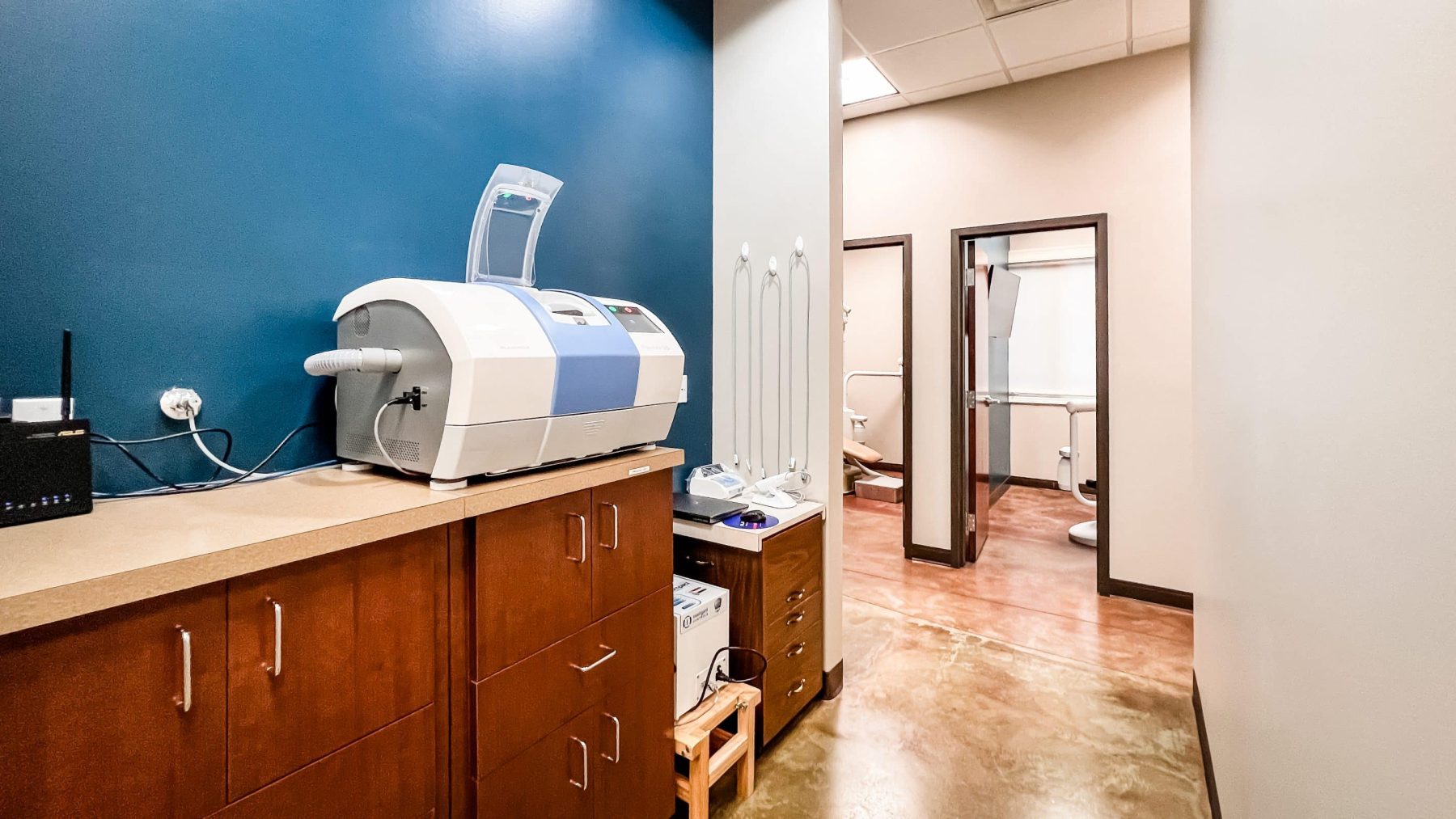 Schedule An Appointment With Our Same-Day Crown Dentist Today!
If you have a damaged, worn, or weak tooth, a same-day crown may benefit you. At Serenity Creek Dental Care, our team received special training to design and mill the best-fitting crowns for our patients. We can't wait to show you how convenient improving the health of your smile can be. Contact us today to schedule your next dental appointment!