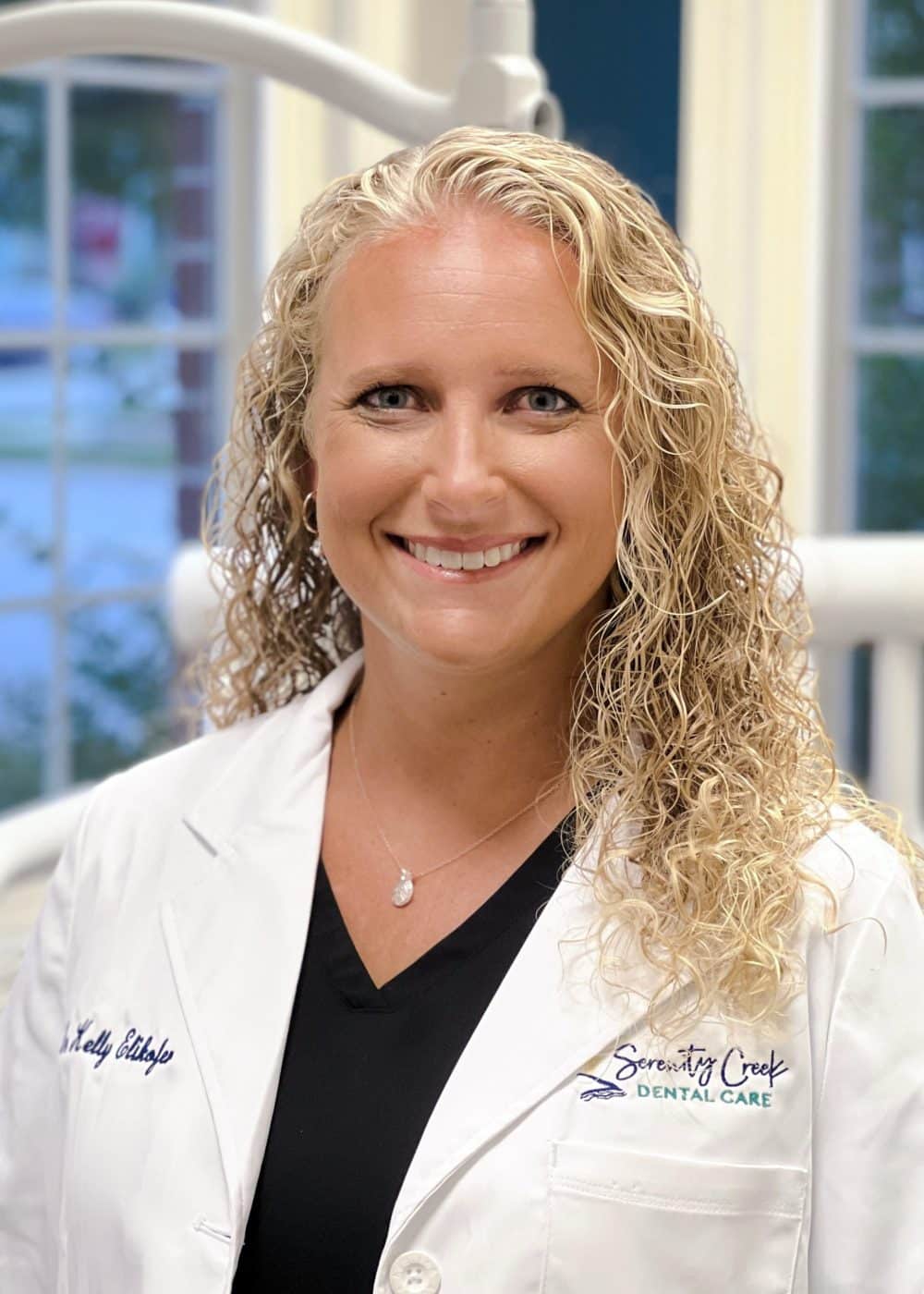 Kelly Elikofer, DDS
Known to her patients as "Dr. Kelly"
Dr. Kelly wants to erase your fears about going to the dentist.
By naming her practice after a favorite lake—her "happy place"—Dr. Kelly hopes to share the serenity she finds there with you. By listening to your concerns and taking the time to explain your options and why treatment is needed, Dr. Kelly and her team will help you get the results you desire. It is her special attention to detail and knack for putting patients at ease that set Dr. Kelly and Serenity Creek Dental Care apart from other practices.
Helping people feel better about their oral health is an important part of her practice. Non- judgmental, friendly, and without complicated "dental speak," Dr. Kelly will always do the absolute best work possible to provide patients with treatment that she would accept for herself. Dr. Kelly often says, "I love giving people back their smiles."
Dr. Kelly grew up in Brownsburg, IN, and graduated from Indiana University School of Dentistry (IUSD). During her time at IUSD, Dr. Kelly worked as a teaching assistant for both the human anatomy and the crown and bridge lab courses. She has always enjoyed teaching and hopes to bring the same learning atmosphere to her dental appointments.
Dr. Kelly believes that through patient education, each patient may get more out of their visit and will be able to make the best decision regarding their dental needs. During her free time, she enjoys boating, traveling, reading, and spending time with family and friends. She currently resides in Westfield, IN with her husband, Jon.
Education
Indiana University School of Dentistry, 2014
University of Southern Indiana, 2010
Invisalign® and SureSmile® Certification
Professional Memberships
American Dental Association
Indiana Dental Association
Indianapolis District Dental Society
Spear Study Club
American Association of Orthodontists Award, 2014
Find Your Smile at Serenity Creek
Exceptional dental care at every visit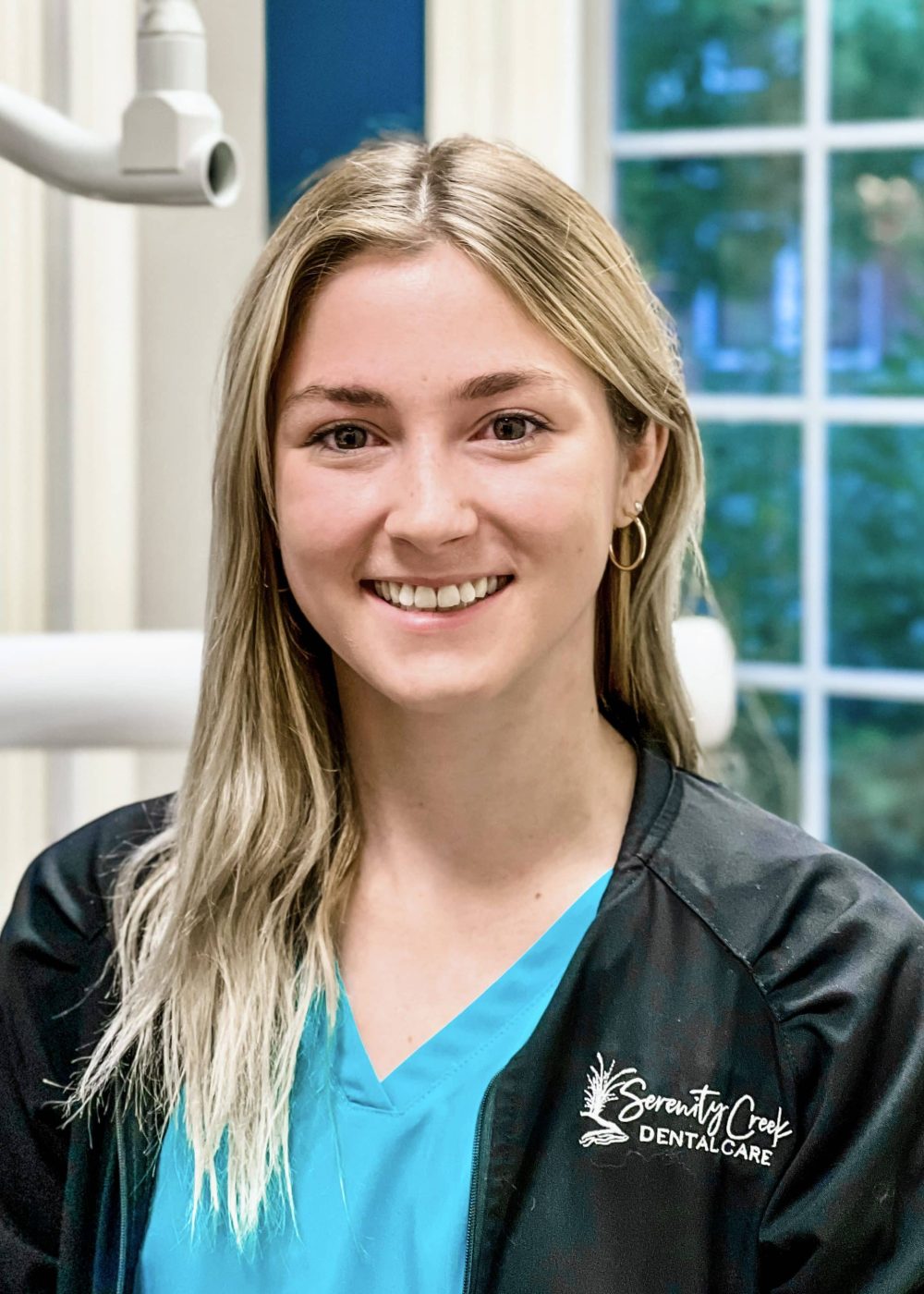 Alexis, Front Office
Alexis grew up in Fishers, IN. She enjoys greeting our patients and making them feel welcome and comfortable from the moment they walk in. She will help answer your insurance or billing questions. Alexis is also a strong believer in the power of positive thinking in the workplace. In her free time, she loves spending time with her family and enjoys working in her garden on the weekends.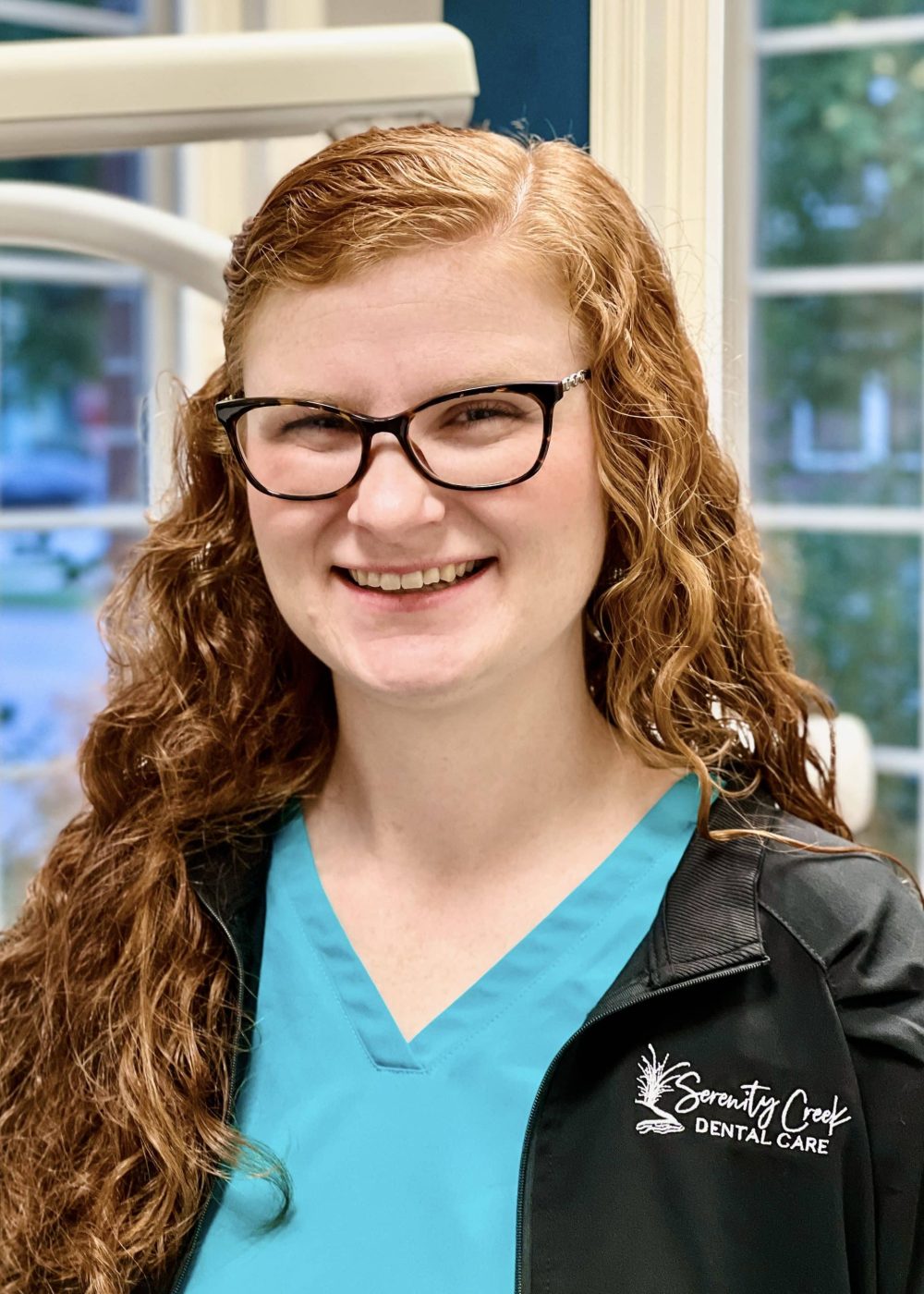 Hayley, Expanded Functions Dental Assistant
Hayley is originally from Monticello, IN. She received her dental assistant certification from Ross Medical Education Center and her expanded functions certification from the IU School of Dentistry. Hayley loves making people more confident in their smiles. Her friendliness and caring nature will help you feel comfortable in the dental chair! In her free time, Hayley loves spending time with her 4 children and fiancé!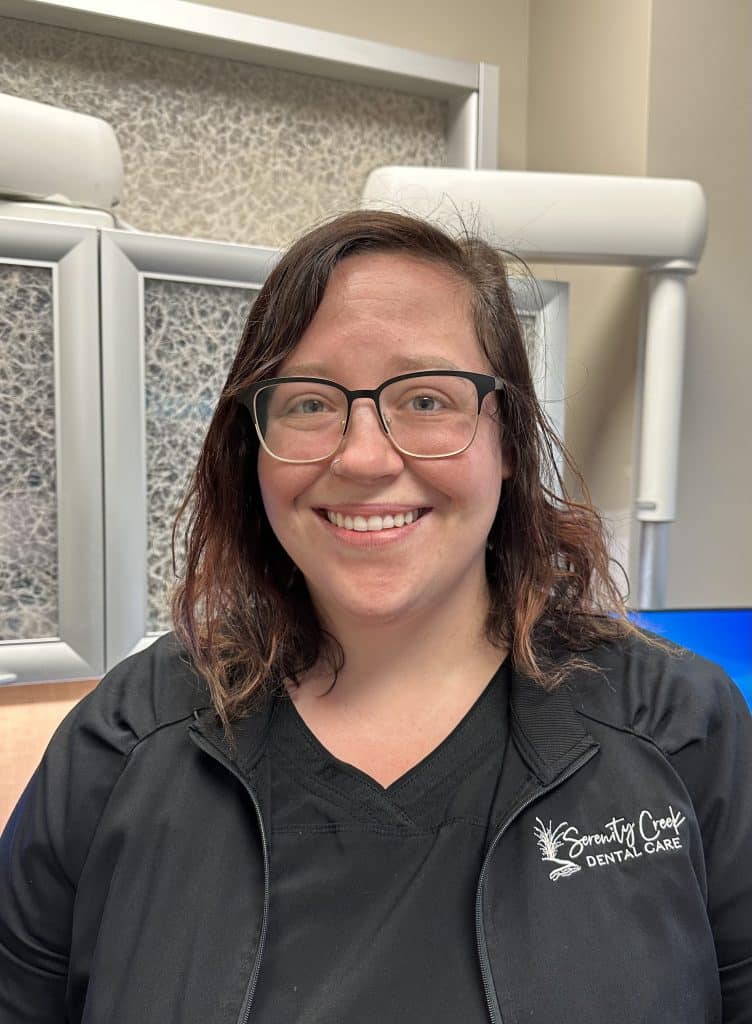 Brittney, Expanded Functions Dental Assistant
Brittney grew up in Cicero, IN. She graduated from Hamilton Heights. She received her Dental Assisting certification from J Everett Light Career Center and her Expanded Functions certification from Dental Training By Lynn. Brittney is a mother of two boys. She has been with her husband for 11 years (married 7). Brittney loves to spend time with her family and play with her two German shepherds. Brittney is very passionate about making her patients feel at ease with their dental care. She also is a firm believer in finding a positive in every situation.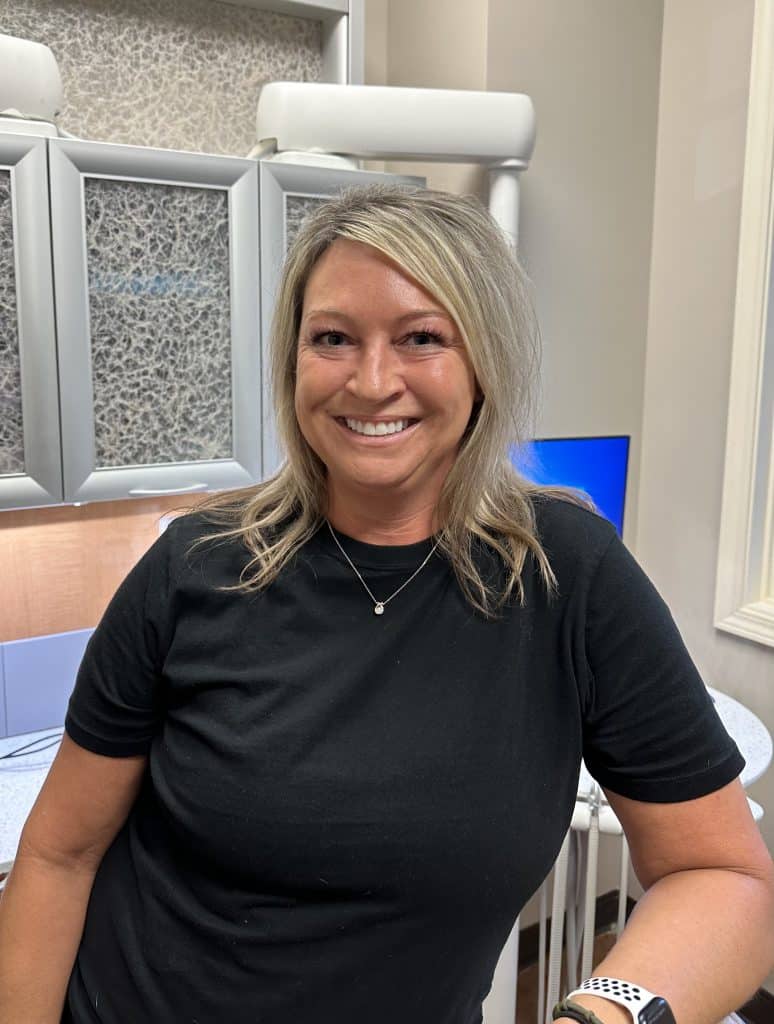 Jenni Hill, Expanded Functions Dental Assistant
Jenni grew up in Cicero, IN. She received her EFDA (Expanded Functions Dental Assisting) training and Coronal polishing/Fluoride certification from Ivy Tech. She loves watching patients' smiles transform and their confidence grow. Mother of 2 boys…. And her fur baby Lexi Lou (Boston Terrier). She loves spending her free time outdoors.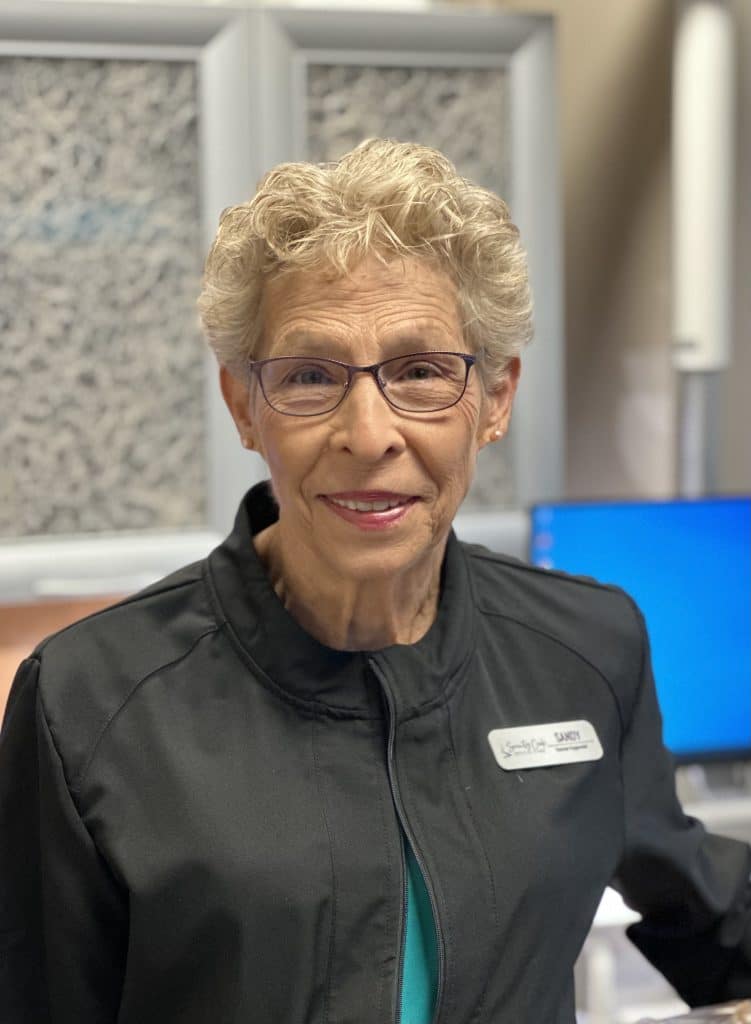 Sandy McIlrath, Licensed Dental Hygienist
Sandy received her dental hygiene degree from the IU School of Dentistry in Indianapolis. She started her dental career as a receptionist and then returned to school to pursue a career in dental hygiene. Her favorite part of being a hygienist is helping people maintain a healthy mouth. Sandy resides in Anderson, IN and she has 3 grown children and 3 grandchildren. She enjoys working outside and attending her grandchildren's gymnastics meets, pole vaulting competitions, and baseball, football, and basketball games.